New Pop Store Shein in Grand Canal Shoppes
"Exciting News! SHEIN are thrilled to announce the grand opening of our brand-new clothing Pop store in Las Vegas! 🎉✨
Introducing SHEIN , where fashion meets style and trends come to life. We've curated a collection of the latest and hottest fashion pieces just for you. Whether you're searching for chic dresses, trendy tops, or statement accessories, we have something for everyone.
Join us on 5/25 TO 5/28 11 AM TO 6PM GRAN CANAL SHOOPED THE VENETIAN RESORTS 3327 LAS VEGAS BLVD ,suite 2732 for an unforgettable shopping experience. Be one of the first to explore our wide range of high-quality clothing items, carefully handpicked to cater to all fashion enthusiasts. From casual streetwear to elegant evening attire, we have the perfect outfits to elevate your style game.
Located at Grand Canal Shoppes our spacious and stylish store offers a welcoming ambiance where you can indulge in a delightful shopping spree. Our friendly and knowledgeable staff will be there to assist you in finding the perfect outfits and answer any fashion-related questions you may have.
But that's not all! To celebrate our grand opening, we have special promotions and discounts exclusively for our valued customers. From limited-time offers to exciting giveaways, you won't want to miss out on the incredible deals we have in store.
Don't forget to follow us on social media for updates, sneak peeks of our latest arrivals, and exclusive behind-the-scenes content. We'll be sharing fashion inspiration, styling tips, and more to keep you on top of your style game.
Join us as we embark on this exciting journey of fashion and style. Spread the word, bring your friends, and be part of the fashion revolution in Las Vegas!
We can't wait to welcome you to SHEIN and help you discover the perfect outfits that reflect your unique personality. See you soon! 💃🛍️"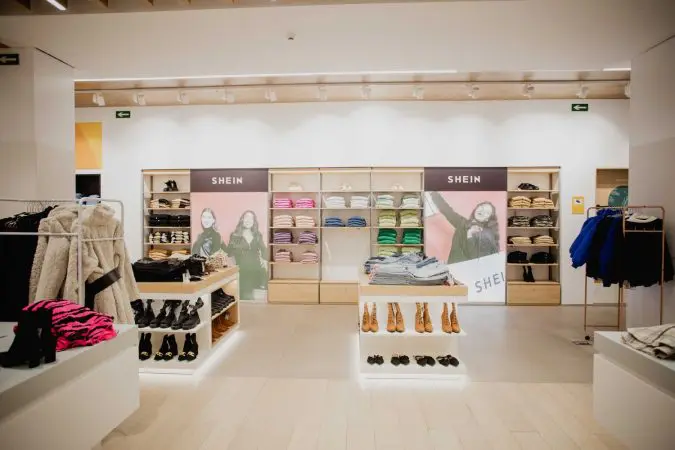 FIRST LASTING SHEIN STORE IN IBIZA
The Chinese firm will have an establishment in Ib